About Me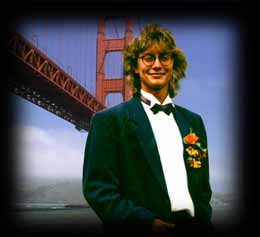 Hello out there! In the the beginning there was nothing but shortly after we had the trouble. AOR, Melodic Rock and Hard Rock was born. But did anyone care at all ? YES !!!!! I did - a lot.
In the early 80's I was going haywire about Saxon, Iron Maiden and other stuff coming from the New Wave Of British Heavy Metal (NWOBHM). After that I was curious and I was going back to the roots - and bands like Free, Deep Purple, Whitesnake, Rainbow, Dio and in particular Bad Company turned up.
As the 80's went on I got to High School and my musical knowledge expanded - Queen, Sweet, AC/DC ...... name it. I grew older and slowly I got more and more interested in the melodic side of heavy metal. Some will call it wimpy or soft but the big chorus, hillarious guitars and crying ballads - I just love it.
While I was graduating as a teacher in history and sport i began to write about music in several newspapers - during that period the contacts to record-companies, fans, bands and other people with that particular interest was still growing. For a couple of years ago we started Danish Friends of Westcoast Music - and my contribution to that was the AOR-genre.
Now it's time to give AOR and Hard Rock another chance - not with the same conditions as in the mid 80's, but with new enthusiasm and energy.