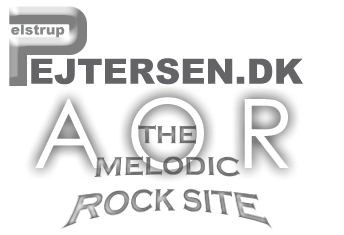 Now it is time to say goodbye to all friends and melodic rock enthusiasts I have got to know all over the world the last 10 years.
I have got a little son now - and with a family (and job) it is not possible to maintain the level of information on the site that i had as an ambition when I started it. My life has other priorities now.
I would like to say a big THANK YOU to all record companies, musicians - pro's & amateurs, rock enthusiasts and AOR lovers all over the world for the info and records and talks we may have had in the past. It has been 10 years with a lot of great music, great concerts and hillarious interviews.
I'll let the website be "untouched" for now, so feel free to get your info on older reviews and last but not least get info on all the magnificent Danish bands in my Encyclopedia. It is here it all started - and here it ends! With my big love for the melodic rock and AOR - especially with a (Danish) Scandinavian touch to it.
My mail is always open - so feel free to give me a line or two;-), i'll miss you all!
Webmaster
This site is best experienced in 800x600 or higher, and for your viewing pleasure we recommend having more than 256 colors.